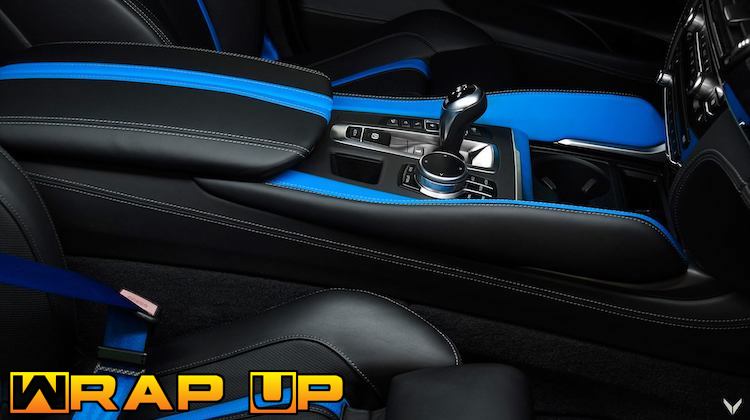 It was a really fun month at The Hog Ring. We brought you the latest industry news, introduced new products and more. Here's a look back at August 2021.
Who Will Take Over Your Shop When You Retire?
Do you have a plan for how to sell or pass on your auto upholstery shop to a new owner?
Albright's Supply is Having a Summer Sale!
Albright's Supply is celebrating summer with a month-long sale, offering discounts on some of their hottest items.
Trimmer Ernest Garcia Dies at 94
Trimmer Ernest Garcia of Alvin, Texas, has died at age 94.
A Lexus was Frozen to Show How Strong its Haartz Top Is
Haartz makes convertible soft top fabric that's so well insulated it can even keep passengers comfortable in sub-zero temperatures.
Tesla's Vegan Leather is Starting to Bubble
Tesla owners are complaining that their vegan leather upholstery is bubbling
Is This the World's Priciest Cup Holder?
A cup holder is arguably the simplest feature you'll find in a vehicle's interior, but how much are you willing to pay for one?
How to Mange Different Personality Types
Are your employees driving you mad? It could be their personalities, your management style or a combination of both.
Are People Really Cleaning Interiors with Leaf Blowers?
Believe it or not, Consumer Reports thinks it's ok to use a leaf blower to clean the inside of your car… well, kinda.
That Time Rayco Mansplained Seat Covers
Until the 1960s, it was customary for men to buy cars, but have their wives chose the interior colors and fabrics.
SEMA Just Awarded $296K in Scholarships
SEMA just awarded $296,000 in scholarships to students and professionals across the auto industry, including trimmers.
Check Out this Sewing Machine Troubleshooting Guide
There's nothing more annoying than sitting down to begin stitching, only to have your sewing machine act janky.
Trimmer Kenneth Kaiser Downes Dies at 66
Trimmer Kenneth "Kenny" Kaiser Downes has died at age 66.
5 Popular Materials for Jeep Seat Covers
What options are available to Jeep drivers who want ready-made seat covers, but not in leather?
Listen to Steve Kurzman on NC Shop Talk!
The latest episode of NC Shop Talk features Steve Kurzman of The Custom Stitching Co.
Attend Automotive Interiors Expo Europe
European trimmers listen up! The Automotive Interiors Expo in Germany is only about two months away.
This Audi Extend to Create a Roomy Interior
Audi just unveiled a concept roadster with a unique interior it says will redefine the future of luxury.
Covercraft Sells to a Private Equity Group
Covercraft Industries was just acquired by Audax Private Equity for an undisclosed amount.
What is that Loop on the Seat Belt For?
Have you ever noticed that extra loop of fabric stitched onto a seat belt right by the buckle, and wondered what it's there for?
The Pain of Sewing Through Your Finger
Every auto upholsterer knows the god-awful feeling of running a staple, hog ring or sewing needle through a finger.
This Trim Shop Helped Save a National Treasure
Cheers to Fabtec in South Africa for stepping up to help revive a historic auditorium used to host cultural events.
Keyston Now Sells Quilted Vinyl by the Yard!
Are you going blind trying to sew hexagon pleats? Before you make another stitch, check out Keyston's Masterpiece Quilt Program.
No, Bentley is Not Giving Up Leather
Bentley Motors just became the first automaker to join the Leather Working Group, squashing rumors it's abandoning leather.
That's not all! Visit our Facebook and Instagram pages to see what other trimmers are up to. You can also join in the latest industry discussions by registering for our Auto Upholstery Forum. And don't forget to subscribe to our FREE newsletter!