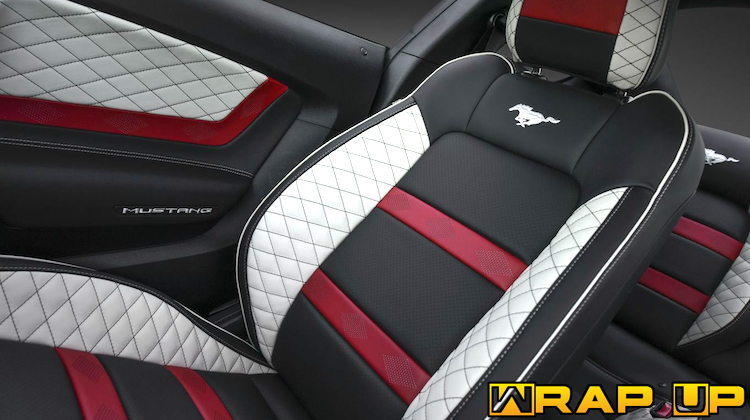 It was such an exciting month on The Hog Ring. We covered industry news, highlighted talented shops, announced a new sponsor and more. Here's a look back at February 2023.
Moore & Giles Sponsors The Hog Ring!
We're excited to introduce The Hog Ring community to our newest site sponsor, Moore & Giles.
Classic Upholstery Won Big at the Rick Ross Car Show
Joe Amador of Classic Upholstery Inc. was thrilled when the 1971 Chevrolet Impala he upholstered took first place in its category at the 2022 Rick Ross Car Show.
Premium Auto Fabrics is Giving Away Hog Ring T-Shirts!
Premium Auto Fabrics is giving away free Hog Ring t-shirts to their Instagram followers.
WyoTech is Launching a Hall of Fame
WyoTech is launching a Hall of Fame for alumni who've gone on to do amazing things in the auto industry.
Trimmer Vincent Robert Mikla Dies at 70
Trimmer Vincent Robert Mikla of Shelby Charter Township, Michigan, has died at the age of 70.
SEMA Can Pay Off Your Trade School Loans
If you're a member of SEMA and have a student loan, SEMA wants to help you pay it off.
Finalists Announced for NC Auto Interior of the Year
Tune in to Friday's episode of "NC Shop Talk" to hear Steve and LiAnne Budy of Budy Built, the first of three finalists announced for NC Auto Interior Of Year.
Who Wants to Apprentice for Bentley Motors?
Bentley Motors has announced plans to hire 37 apprentices — including for their interior workshop.
The 'NC Auto Interior of the Year' Winner Is…
An enormous congratulations to Budy Built of Newbury Park, California, for winning the 2022 NC Auto Interior of the Year "Young Guns Challenge."
Attend SEMA PRO's Virtual General Membership Meeting
The SEMA Professional Restylers Organization is hosting a general membership meeting later this month that every auto trimmer should consider attending.
Make Valentine's Day Roses from Leather
Why spend $50 on a bouquet of roses that'll die in a few short days when you can just make them out of leather?
Company Develops Car Headliner from Organic Waste
Grupo Antolin has developed a sustainable headliner fabric made from organic waste.
NC Shop Talk Tackles Business Growth with Bryan Schmitt
Tune in to the latest episode of NC Shop Talk to hear Bryan Schmitt of Mobile Solutions and MasterTech Expo talk about how to grow your business and pad your bottom line.
Check Out Hydes' Road to SEMA Cash Back Program
Hydes Leather just unveiled its all-new Road to SEMA Rewards Program, which allows trim shops to earn cash back on all orders.
Volkswagen is Making Faux Leather from Coffee Beans
Among the many sustainable materials that Volkswagen is experimenting with is a faux leather made from coffee bean skins.
5 Tips to Make the Most of Industry Events
Make the most of industry events, like MasterTech Expo and SEMA, by following these five tips.
Want to Host a Seminar at the 2023 AAPEX Show?
Want to lead your own training seminar at the 2023 AAPEX Show?
Where Rolls-Royce Got the Idea for the Starlight Headliner
Rolls-Royce's starlight headliner is arguably the greatest innovation to happen to modern headliners since the power sunroof.
Jack Dekirmendjian Left a Lasting Impact on the Auto Industry
Jack Dekirmendjian, vice president of GAHH Automotive, has passed at the age of 53, leaving behind a beautiful family and an indelible impact on the auto upholstery industry.
Apex Leather is Ready for MasterTech Expo! Are You?
If you're attending MasterTech Expo, make sure to stop by Apex Leather's booth (#105) to meet the team and learn about their quality hides.
Starline Hot Rod Interiors Won the 2023 Stitch of Excellence Award!
Congratulations to Paul Dulik of Starline Hot Rod Interiors for winning the 2023 Stitch of Excellence Award at the Grand National Roadster Show.
That's not all! Visit our Facebook and Instagram pages to see what other trimmers are up to. You can also join in the latest industry discussions by registering for our Auto Upholstery Forum. And don't forget to subscribe to our FREE newsletter!