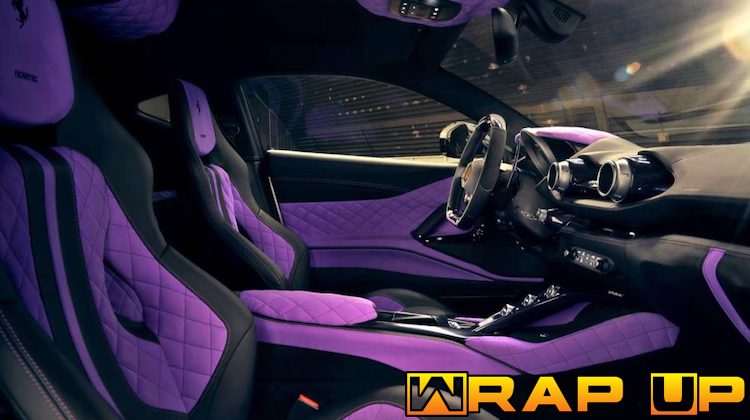 We packed a lot of fun into one month — including interviews with talented trimmers, business tips, guides and more! Here's a look back at June 2020.
Registration Open for the 2020 SEMA Show
Registration for the 2020 SEMA Show in Las Vegas is now open! And yes, we have details.
Study: Car Interiors are Rising in Importance
Automotive interiors are on their way to becoming more important than exteriors in customers' eyes, according to a new study.
Electron Top Celebrates Father's Day!
Electron Top kicks off its June issue of "Keep in Touch!" with a nod to fathers, particularly the late, great Fred W. Strauss Jr.
Are sustainable Interiors a Gimmick?
Yes and no. Just because a car's interior is trimmed in sustainable materials doesn't mean it's good for the environment.
Haartz Tops the New Mercedes E-Class Convertible
Mercedes-Benz just refreshed its E-Class lineup, including its highly coveted convertible model.
Meet Mitch Woloshchuk of Mitch's Kustoms
Mitch Woloshchuk had always dreamed of combining his love of art and cars into a career in hot rods.
Industry Survey Finds Things are Slowly Returning to Normal
A survey of the industry found that many companies are slowly rebounding from the economic impact of coronavirus.
It's Almost Collector Car Appreciation Day
Collector Car Appreciation Day is next month, and with it comes a lot of weekend car shows.
Free Webinar on the Future of Car Leather
International Leather Maker is hosting a free webinar about leather and its role in automotive interiors of the future.
A Quick Lesson in Upholstery Zippers
We use zippers a lot in our upholstery shops. But how much do we really know about the different types available?
This Upholstery Contest is Genius Marketing
Rocky Mountain Upholstery Co. recently launched an upholstery contest designed to build brand awareness and provide sales leads.
Honda Hid Secret Graphics in the Civic
Honda's interior designers hid an "easter egg" in the console of the 10th generation Civic.
There's Big Money in Making Face Masks for Local Schools
Schools are reopening with new guidelines in place to prevent the spread of coronavirus, including mandatory face masks.
Meet Oksana Ignatova of Stitch Girl Inc
Oksana Ignatova of Stitch Girl Inc is a rising star in the auto upholstery industry.
Deadline Approaching for Forgivable Coronavirus Loans
The deadline to apply for a forgivable "Paycheck Protection Loan" is quickly approaching. Apply before it's too late!
Trimmer Robert Wayne Matthews Dies at 73
Trimmer Robert Wayne Matthews of Redneck Kountry Auto Upholstery has died at age 73.
Video Series Helps Shops Get Back to Work
SEMA is hosting a new online series aimed at helping shops get back to work after coronavirus restrictions are lifted.
Hand Sanitizer Left on a Dashboard Can Cause a Fire
Tell customers they can leave bottles of hand sanitizer in their cars, but not on their dashboards because it's a serious fire hazard.
Wards Picks the '10 Best Interiors' of 2020
WardsAuto just published its annual list of the auto industry's "10 Best Interiors," and some unlikely vehicles made the cut.
Watch Vilner Restyle a Smart Fortwo
Watch the guys at Vilner dance their way through an interior and exterior restyle of a Smart Fortwo.
This Rolling Stone is Obsessed with Car Upholstery
Charlie Watts is so passionate about auto upholstery that he has suits tailored to match the interiors of all his cars.
That's not all! Visit our Facebook, Twitter and Instagram pages to see what other trimmers are up to. You can also join in the latest industry discussions by registering for our Auto Upholstery Forum. And don't forget to subscribe to our FREE newsletter!