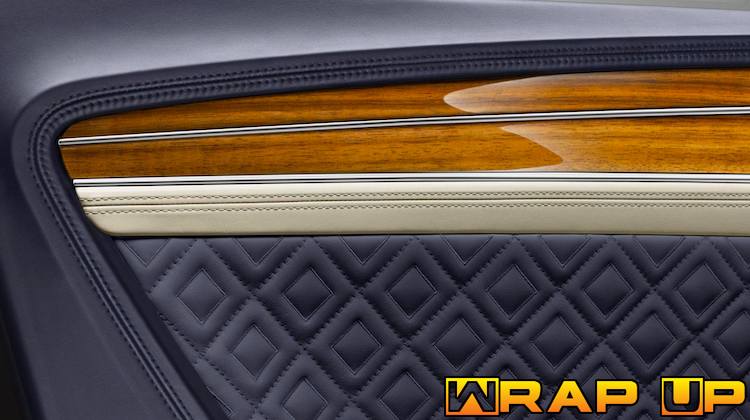 What an exciting month! We profiled new trimmers, highlighted exciting projects, covered the latest coronavirus-related news and more! Here's a look back at July 2020.
Free Coronavirus Signs to Hang in Your Shop
Does your auto upholstery shop need professional-looking coronavirus signs? Then download these FREE signs.
How Shops Can Survive the Economic Downturn
The last time the auto industry took an economic hit this hard was the Great Recession of 2008.
How Will 5G Networks Impact Car Interiors
With the introduction of 5G technology, auto interiors are expected to become more connected than ever before.
Deadline Extended for Forgivable Coronavirus Loans
The deadline to apply for a forgivable loan through the government's "Paycheck Protection Program" has been extended.
Slip N' Slide was Invented by an Upholsterer
With summer in full swing, kids are keeping cool with Slip 'N Slide. But did you know an upholster created the first one?
Auto Shops Claim Up to $2 Billion in Coronavirus Loans
Auto shops received between $1.25 billion and $2.06 billion in loans from the Payment Protection Program.
Recovery Room Nailed this Bench Seat Design
Tired of the same old, boring bench seat design? Then check out this bad ass by Recovery Room Hot Rod Interiors.
Now You Can Wear a Porsche on Your Wrist
What do you buy a Porsche 911 owner that already has everything he could possibly want? A wrist watch to match his car… duh.
Study Shows Convertible Cars Aren't What You Think
Convertible cars have come a long way. Yes, in terms of quality and design, but also in lots of other important ways.
Trimmer Ronald Eugene Smith Dies at 81
Trimmer Ronald Eugene Smith, Sr. of Youngstown, Ohio, has died at age 81.
Auto Upholstery Jobs and Apprenticeships
We scoured the internet for the latest auto upholstery jobs and apprenticeships and posted them on our jobs page.
Meet New Trimmer Rebecka Pettersson
In the auto industry, there are few schools that teach upholstery in any substantive way. Sweden's Sadelmakeriskolan is among the best.
Boxmark Leather to Lay Off 350 Workers
Boxmark Leather has announced that it's laying off 350 workers due to plummeting sales caused by the coronavirus.
Electron Top is Celebrating America!
Check out the July 2020 issue of Electron Top's newsletter "Keep in Touch!" for some patriotic reading, as well as details on new products.
SEMA Show Announces Coronavirus Safety Measures
SEMA is implementing several measures to ensure the health and safety of exhibitors and attendees at the 2020 SEMA Show.
Does Your Shop Sign Follow the 45 mph Rule?
The most important and effective marketing tool that any small business can invest in is a good sign.
Webinars to Help You Reopen Your Shop
To help businesses "reopen with confidence," SEMA is hosting a series of webinars that every shop owner should watch.
Check Out Bentley's 3D Wood Door Panels
Bentley Motors just introduced the world's first three-dimensional wood door panels for the Flying Spur, and they look incredible.
Porsche's Top 5 Fancy Seat Patterns
If you've ever sat in a Porsche, chances are you remember the seats. That's because the automaker takes its upholstery seriously.
That's not all! Visit our Facebook, Twitter and Instagram pages to see what other trimmers are up to. You can also join in the latest industry discussions by registering for our Auto Upholstery Forum. And don't forget to subscribe to our FREE newsletter!