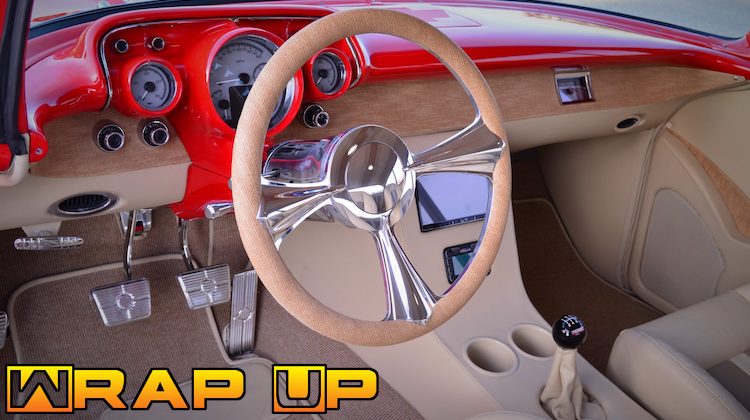 It was an amazing month at The Hog Ring. We introduced a new sponsor, announced cool industry events, and highlighted some awesome flash sales. Here's a look back at July 2021.
Keyston Sponsors The Hog Ring!
We're excited to introduce The Hog Ring community to our newest site sponsor: Keyston Bros.
Meet the Ladies of Napier Auto Upholstery
Auto upholstery is a male-dominated industry. But women are increasingly joining its ranks and standing out.
Register for the 2021 UTIC Convention
Manufacturers and distributors should register for the upcoming Upholstery and Trim International Convention.
Why Vegetable-Tanned Leather is So Expensive
Have you ever wondered why vegetable-tanned leather is so much more expansive than chrome-tanned leather?
Nominate a Trimmer for a SEMA Industry Award
Do you know a trimmer or business that deserves to be honored in a big way? Then nominate them for a SEMA Industry Award.
New Auto Upholstery Job Opportunities!
We scoured the internet for the latest auto upholstery jobs and posted them on our jobs page.
Some Clients are a Pain in the Ass. Here's How to Spot them
Most clients are pleasant and easy to work with. But there are some who will be a straight-up pain in the ass.
Register to Attend MasterTech Expo!
Interested in adding custom interior fabrication to your list of skills? Then attend MasterTech Expo.
Win a Quadratec Scholarship to Study Automotive Design
Are you studying automotive design? Then you might be eligible for a scholarship from Quadratec.
Nigeria Wants to be Your Leather Supplier
Which countries comes to mind when you think of premium leather? Probably European ones like Italy and Scotland, right?
How to Manage Conflict in Your Shop
One of the most difficult aspects of owning a trim shop is managing employees, especially when there's conflict.
Bono Trimmed His Car in Ugly Cowhide
Looking for a car and still haven't found what you're looking for? How about Bono's 1980 Mercedes 450 SEL?
Keyston Bros is Having a Flash Sale
Tune in to Keyston Bros' Facebook page on Wednesday for their monthly "Here Today, Gone Tomorrow" flash sale.
Bentley Flying Spur Named 'Best Automotive Interior'
Which super luxury car features the most beautiful interior? According to Robb Report, it's the Bentley Flying Spur.
3 Tips to Protect Your Convertible Soft Top
With so many people cruising with the top down, now is a great time to remind clients how to care for their convertible soft tops.
Back When Seats Made You Slide Around
Automakers design seat shapes and fabrics to keep people firmly and comfortably in place. But that wasn't always the case.
Tesla Put a Cools Spin on the Tonneau Cover
Tesla is renown for its auto innovations, but its solar charging tonneau cover might just be the coolest thing ever.
This Leather Kills Covid-19 on Contact
JBS Couros has launched a new line of premium leather that kills covid and other dangerous viruses on contact.
Albright's Supply is Having a Flash Sale!
If you like saving money, head over to the Albright's Supply website.
Webinar: How to Price Your Products
A lot of trimmers design and manufacture their own branded products to sell in their shops and online.
Will NC Interior of the Year Be Canceled?
The deadline to submit your project for the annual "NC Auto Interior of the Year" award is quickly approaching, and hardly anyone has entered.
The MasterTech Expo Build-Off is Going to be Awesome!
Huge news for trimmers planning to attend MasterTech Expo: Rockford Fosgate is sponsoring a build-off for interior pros.
That's not all! Visit our Facebook and Instagram pages to see what other trimmers are up to. You can also join in the latest industry discussions by registering for our Auto Upholstery Forum. And don't forget to subscribe to our FREE newsletter!