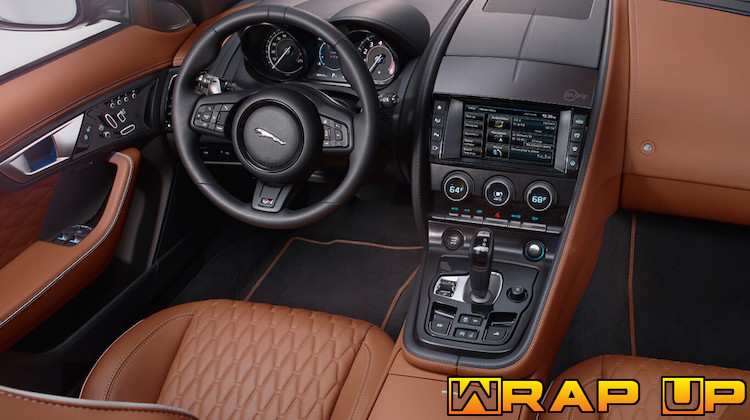 It's scary how much news we covered this month! We brought you the latest industry news, highlighted projects, and more. Here's a look back at October 2021.
Trimmer Fredrick Rome Dies at 83
Trimmer Fredrick "Fred" Rome of Youngstown, Ohio, has died at age 83.
This Auto Trimmer Just Became a Pro Boxer
Congrats to Charlie Martin-Stuart of Huddersfield, England, for a victorious start to his professional boxing career.
Making the Case for Color Seat Belts
What do you think of cars that feature color seat belts? Cool or corny?
Car Designers Discuss the Future of Interiors
What impact will the trend toward electrification, autonomous driving and sustainability have on the future of car interiors? Attend this free webinar to find out.
Don't Miss Out on Trade Show Tax Deductions
Attending the 2021 SEMA Show next month? Don't forget to take the tax deductions.
Trimmer Jeffrey Lynn Johnson Dies at 58
Trimmer Jeffrey Lynn Johnson of Oklahoma City, Oklahoma, has died at age 58.
Georgia Trim Shop Destroyed in Massive Fire
Steve's Auto Trim Shop in Albany, Georgia, was severely damaged in a fire.
Listen to Moore & Giles on NC Shop Talk!
Tune in to the latest episode of NC Shop Talk to hear Randy Maggard of Moore & Giles talk about quality leather and the automotive interior industry.
Dave Kindig of 'Bitchin Rides' is Attending MasterTech Expo!
Here's another awesome reason to register for MasterTech Expo: Dave Kindig of Motortrend TV's "Bitchin Rides" will be there!
Submit a Photo for Keyston's 2022 Shop Dog Calendar!
There's only one thing we love more than a gorgeously trimmed car interior — and that's a shop dog!
Trimmer Emmet Roger Lahr of Glidden, Iowa, has died at age 81.
Trimmer Kimberly Kemp-Mason Dies at 64
Trimmer Kimberly Kemp-Mason of Everett, Washington, has died at age 64.
Wards Picks the '10 Best Interiors' of 2021
WardsAuto just published its annual list of the auto industry's "10 Best Interiors" — and utility vehicles dominated.
Deadline Approaching for 'NC Auto Interior of the Year' Award
Time is running out to enter your best project for the "NC Auto Interior of the Year" award. Don't miss out!
How to Grow Your Shop's Instagram Page
If your auto upholstery shop isn't on Instagram or using it incorrectly, you're missing a huge opportunity to turn car enthusiasts into clients.
NC's SEMA Show Specials Start Today!
There's never been a better time to upgrade your trim shop's sewing machine, skiver, serger and more!
This MLB Player Put Diamonds on His Steering Wheel
If you think custom steering wheels cost a lot, check out Wander Franco's diamond-encrusted Mercedes-Benz wheel.
Listen to Bux Customs on NC Shop Talk!
Tune in to the latest episode of NC Shop Talk to hear Chris McClintock of Bux Customs talk about his journey in the craft of auto upholstery.
Why Does Vauxhall Hide a Shark in Every Interior?
Vauxhall Motors has been hiding a shark inside every interior it's manufactured since 2004.
Carlex Design's Rolls-Royce Phantom Abyss
Carlex Design is, without a doubt, one of the most innovative auto upholstery shops in the world.
That's not all! Visit our Facebook and Instagram pages to see what other trimmers are up to. You can also join in the latest industry discussions by registering for our Auto Upholstery Forum. And don't forget to subscribe to our FREE newsletter!