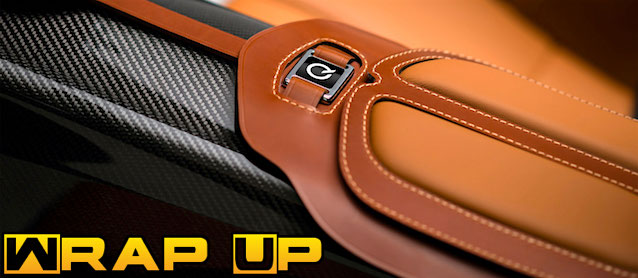 We had another rocking month on The Hog Ring. We covered the latest industry news, showcased some beautiful interiors, and highlighted awesome promotions by our sponsors. Here's a look back at September 2016!
Diversify Your Shop with Window Tinting
In a new series titled "Diversify Your Shop," we'll explore new services that auto upholstery shops can offer. We're kicking things off with window tinting.
How to Vacuum a Car's Seats and Carpet
No one expects shops to throw in a free detail with every job. But you'd be surprised how far a quick vacuuming goes in delighting customers.
People Want to do Yoga in Self-Driving Cars
Surveys show that the types of activities passengers want to do in self-driving cars are outrageous. Among them are yoga and playing guitar.
Haartz Debuts Premium Convertible Top Brush
The convertible top brush is the first designed and endorsed by Haartz. It was developed in partnership with Wolfsteins, maker of RaggTopp.
Shop Profile: Stray Light Upholstery
In addition to having a really cool shop name, Stray Bullet Upholstery also has an interesting story. Read all about the Montana shop.
Flashback: Nash Motors Debuts Car Beds
In the 1930s, several automakers debuted seat configurations that allowed drivers to transform their interiors into bedrooms.
Find Out What's New at Electron Top
Electron Top recently sent a flurry of fliers to auto upholstery shops highlighting their latest sales, promotions and more.
How to Install a Top on a 2011-2012 Camaro
To repair a 2011-2012 Camaro top, trimmers must retrofit the new canvas on the old frame by making a number of modifications. Here's how to do it.
Illustrations Help Upholstery Pros Do Better Work
Illustrations are playing an increasingly important role in the work of auto upholstery shops, especially those that specialize in custom interiors.
Where Did the Term 'Rumble Seat' Come From?
We all know a "rumble seat" is a reverse trunk lid that opens to reveal a hidden bench seat. But how many know where the term comes from?
Shop Profile: Madam Chuah of Cushion Specialist
Madam Jenese Chuah, an upholstery shop owner in Singapore, has been working in the craft for 43 years, and has no plans to retire.
Watch: Clark's Corvair Parts Emboss Door Panels
You've seen door panels for classic cars with patterns that are embossed rather than stitched, but have you ever wondered how they're made?
Lexus Unveils New Spider Silk Upholstery
Lexus is set to debut its all-new "Kinetic Seat Concept" at the 2016 Paris Motor Show later this month, and our spidey senses are tingling!
Philippines Trim Shop Destroyed in Fire
A fierce blaze has destroyed an auto upholstery shop in Mandaue City and left a nearby family homeless, according to local reports.
Will These Upholstery Trends Ever Come Back? 1
Automotive interiors are in a constant state of evolution. What was once cool in 1970, is not so hot today. Here are five examples.
Will These Upholstery Trends Ever Come Back? 2
We chose another five interior trends that are either dead or on the chopping block. Take a look and tell us what you think about our list.
SEMA Honors Auto Upholsterer Edward Brumfield
Congratulations to Edward Brumfield of Hi Class Customs in New Orlean, Louisiana, for being named to SEMA's "35 under 35" list.
UPDATE: 10 Questions for Shannon Walters
In 2012, we interviewed Shannon Walters of Interiors by Shannon for our "10 Questions" article series. Here's what he's been up to since.
2016 Occupational Outlook Handbook: Upholstery
Every year, the U.S. Bureau of Labor Statistics publishes an outlook report for nearly every profession in the country, including auto upholstery.
Who Wants to Own Sonny & Cher's Mustangs?
In 1966, custom car builder George Barris designed matching Ford Mustangs for American musical duo Sonny & Cher. Check out their interiors!
That's not all! Pop into our Auto Upholstery Forum and visit our Facebook, Twitter and Instagram pages to see what other trimmers are up to and join in the latest industry discussions.
[Photo by Aston Martin]