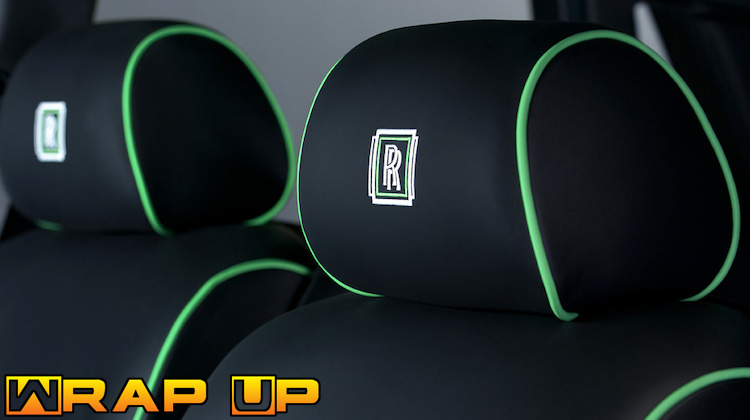 What a month! We covered industry news, interesting projects and more. Here's a look back at November 2020.
Trimmer Barry Gene Langdon Dies at 75
Trimmer Barry Gene Langdon of Moores Hill, Indiana, has died at age 75.
Last Chance to Enter NC Interior or the Year
If you plan to submit a project for the "NC Interior of the Year" award, you have to do it by Tuesday, December 1.
Wishing You a Happy Thanksgiving!
Happy Thanksgiving to everyone in The Hog Ring community!
How They Cleaned Leather in the 1950s
In 1956, The New York Times published a short blurb teaching women how to clean automotive leather.
Lambo's Huracán STO Interior is Freakin' Awesome!
Have you seen the new Lamborghini Huracán STO's interior? It's awash in Alcantara and gorgeous hand-stitched details.
Trimmer William 'Bill' Sutton Dies at 74
Trimmer William 'Bill' Sutton of Kingston, Pennsylvania, has died at age 74.
Trimmer Lee Alan Westbrook Dies at 65
Trimmer Lee Alan Westbrook of north Texas has died at age 65.
Interior Market to be Worth $153 Billion
The global automotive interior market is expected to grow to an estimated $153.8 billion by 2025, according to a new report.
Peek Inside Mini's All-New Vision Urbanaut
Mini just unveiled its highly anticipated Vision Urbanaut, a concept car that will inform the interior design of its future vehicles.
Watch SEMA's Facebook Live Chat with Myles Kovacs
SEMA Young Executives Network is hosting a Facebook Live Chat with Myles Kovacs, founder of DUB Publishing Inc.
Hyundai Offers a Fix for the Palisade's Stinky Leather
Hyundai finally has a solution to the 2020 Palisade's leather upholstery, which drivers say stinks like "rotten produce."
Ford Debuts 'Max Recline Seat' for Sleeping on the Road
It's never fun to sleep inside a car. But the 2021 Ford F-150 is taking a crack at making it a bit more comfortable.
This Duct Tape Upholstery Repair is Horrible
We've seen a lot of disastrous duct tape repairs. But the interior of this 2001 Subaru Legacy Outback might be the worst.
Everything You Need to Know About Button Snaps
If you're new to upholstery and have questions about button snaps, check out this video by Albright's Supply.
Recaro Opens New Plant in Michigan
Recaro Automotive just opened a plant in Michigan, where it plans to make new job opportunities available to the public.
Bentley Now Offers 5,000 Veneer Options
Bentley just announced that it's expanding its interior customization program to include more than 5,000 veneer combinations.
Shop Owner Paul Ingram Dies at 79
Trimmer Paul S. Ingram of O.K. Auto Upholstery has died at age 79.
Plugugly Customs Wins NC's 30″ Long Arm Giveaway
Congrats to Plugugly Customs for winning NC Carpet Binding & Equipment's virtual trade show giveaway!
Check Out this Car's Transparent Dashboard
Japanese tech firm Kyocera recently debuted a retro-styled electric, autonomous car that features a see-through dashboard.
This Trimmer's Coronavirus Survival Story is Inspiring
Coronavirus nearly killed Joe Alvarez of Junior's Auto Upholstery.
You Can Still Watch NC's Virtual Trade Show on Facebook
NC Carpet Binding & Equipment's virtual trade show on November 4 was a huge success — and you can still watch it.
Happy Thanksgiving from Electron Top
Check out Electron Top's November issue of "Keep in Touch!" for a special prayer of thanks ahead of Thanksgiving.
GAHH Introduces a Soft Top for the 2013-2020 Audi A3
GAHH Automotive just introduced a convertible soft top for the Audi A3 Cabriolet.
That's not all! Visit our Facebook, Twitter and Instagram pages to see what other trimmers are up to. You can also join in the latest industry discussions by registering for our Auto Upholstery Forum. And don't forget to subscribe to our FREE newsletter!