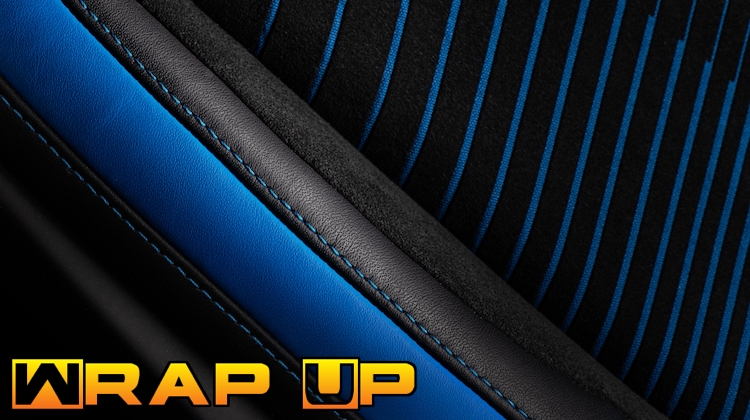 We had another great month at The Hog Ring. We covered everything from industry news to cool projects and more. Here's a look back at April 2021.
3M's New Interior Glue Will Help Shops Make More Money
3M, the same company that invented the Post-It Note, is introducing a new, temporary adhesive for auto applications.
Hydes Leather Debuts Synthetic Vegan Collection
Hydes Leather has introduced a new line of "vegan leather" to their range of automotive leathers and fabrics.
Quadratec Sponsors The Hog Ring!
We're excited to introduce The Hog Ring community to our newest site sponsor: Quadratec — the Jeep experts.
Attend Automotive Interiors Expo 2021
Last year's Automotive Interiors Expo was cancelled due to the coronavirus pandemic. But it's back for 2021!
NYT's First Reference to 'Auto Upholstery'
The New York Times has reported a lot on cars. But it wasn't until 1923 that it mentioned the phrase "auto upholstery."
Why You Should Smell Your Car's Interior
Can you tell what's mechanically wrong with a car just by smelling its interior? This group says you can.
Lexus Just Put a Turntable in the Glove Box
Lexus unveiled a car with a fully functional turntable in its glove box, that it says won't skip on bumpy roads.
Hydes Answers Your Questions About Leather
We recently asked trimmers to pose questions about leather to Aaron Laithwaite, founder and CEO of Hydes Leather.
There's a Sewing Machine Museum in Tulsa
If you geek out on sewing machines as much as we do, then check out the Vintage Sewing Center and Museum in Oklahoma.
Free Webinar for Women in the Industry
If you're a woman looking for a job in the auto trim industry, then check out this free webinar SEMA is hosting on interview skills.
3 Ways Trim Shops Can Increase Profits
Auto upholstery shops that generate a lot of revenue but make very little profit are doomed to fail.
Nothing is Off Limits With This New Podcast
NC is launching a podcast that's going to take you behind the scenes of some of the most well-known trim shops.
Train Seat Maker Opening New Facility in NY
Compin USA is headed to Wayland, New York, where it will open a facility to manufacture and upholster train seats.
How to Attract Jeep and Off-Road Clients
Want to learn how your trim shop can profit off the growing Jeep and off-roading community? Then tune into this free webinar.
Enter Alcantara's Interior Design Contest!
Alcantara and Auto&Design magazine are launching a vehicle interior design contest.
Want to Learn Upholstery? Enroll at McPherson College
McPherson College is the first school in the United States to offer a bachelor's degree in automotive restoration.
Which Lexus Interior Do You Like Best?
Lexus is celebrating its all-new electric concept car by asking three designers to reimagine its interior.
Honda Unveils New Interior Design Philosophy
Honda just unveiled a new interior design philosophy that will guide its approach to all future models.
Trimmer Donald Ferrara Dies at 94
Trimmer Donald Eugene Ferrara of Rancho Palos Verdes, California, has died at age 94.
How to Remove Pink Stains from Marine Upholstery
Miami Corporation published a guide to help trimmers remove pink stains from marine upholstery.
Check Out These Auto Upholstery Jobs
We scoured the internet for the latest auto upholstery jobs and posted them on our jobs page.
JCPenny is Auctioning All of its Upholstery Machines
JCPenny is closing its custom drapery shop and auctioning all of its tools and supplies online.
That's not all! Visit our Facebook, Twitter and Instagram pages to see what other trimmers are up to. You can also join in the latest industry discussions by registering for our Auto Upholstery Forum. And don't forget to subscribe to our FREE newsletter!