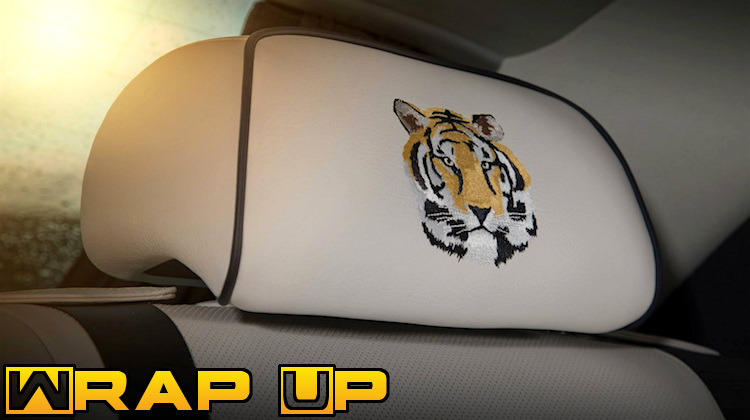 It was an exciting month! We brought you the latest industry news, sewing tutorials and inspiring interior projects. Here's a look back at August 2019.
Deadline Approaching for 'NC Auto Interior of the Year' Award
Time is running out to enter your best project for the "NC Auto Interior of the Year" award. So what are you waiting for?
6 Tips for Turning Callers into Customers
Everyone that calls your shop is a potential customer. That's why it's important to always be professional on the phone.
Albright's Supply Has New Foam Products
Our friends at Albright's Supply are introducing two new foam products this month that you don't want to miss!
Free Seminar: Social Media Tips for Shops
Wanna boost your shop's social media presence? Check out this free seminar taking place during the 2019 SEMA Show.
New Bentley Upholstered in Fruit Roll-Ups
Okay, so maybe "Fruit Roll-Ups" is a bit of an exaggeration, but the Bentley EXP 100 GT is upholstered in grape leather.
NC is Going Bigger for SEMA 2019
If you're in the market for a new sewing machine, listen up: NC is bringing back 2017 door-buster deals.
7 Things to Consider Before Retrofitting Bucket Seats
Lately it seems every car owner wants to swap his front bench seat for two buckets. Here's what to consider.
These Men Learn Auto Upholstery in Prison
Not everyone learns auto upholstery at a trade school or through an apprenticeship. Some pick it up in prison.
Which is More Sustainable: Vegan Leather or Genuine Leather?
These days, it seems "vegan leather" is the new, hip word being thrown around the industry.
Clients Want Answers After Shop Without Insurance Burns
Bryan Jones' 1957 Chevy was one of eight classic cars damaged when Terry & Sons Upholstery exploded and caught fire in June.
Haartz Fortè Material Outperforms Cotton
Haartz Corporation continues its legacy of innovation with Fortè, the next generation in soft top fabric.
The Easiest Way to Fix a Skipped Stitch
You know what sucks? When your sewing machine skips a stitch in the middle of an otherwise perfect job.
Subaru to Offer Waterproof Upholstery
Subaru will offer customers a new choice of upholstery for the 2020 Outback, a waterproof fabric called StarTex.
Elvis Presley's Limo Needs a Good Trimmer
A 1967 Lincoln Continental once owned by Elvis Presley just sold at auction, but its interior is in need of upholstery.
What Color Box Do Your Soft Tops Come In?
Who do you want to trust your reputation to? That's the question Electron Top is asking all of its customers.
New Job and Apprenticeship Opportunities
Are you an out-of-work trimmer? We scoured the internet for the latest job and apprenticeship opportunities.
How to Sew a Double-Piped French Seam
If you're as obsessed with decorative stitches as we are, you'll love this tutorial on how to sew a Double-Piped French Seam.
Woven Leather is Making a Comeback!
Custom woven leather is making a comeback ⁠— and we're all about it!
70-Year-Old Trim Shops Shares its Secret to Success
As Tommy's Upholstery enters its 70th year in business, it's owners can't help but reflect on how far they've come.
Chevy Steps Up its Game for the Corvette C8 Interior
The Chevy Corvette C8 hasn't even hit dealer lots and critics are already raving about its interior.
This African Trimmer Learned Upholstery from YouTube
Tshifhiwa Madzhie's life was thrown for a loop when his father suddenly died, leaving him to care for his family of nine.
Here's How to Get Your Auto Upholstery Shop in the News
Ever wonder why some auto upholstery shops get local news coverage, but others don't? There's a trick to it.
That's not all! Visit our Facebook, Twitter and Instagram pages to see what other trimmers are up to. You can also join in the latest industry discussions by registering for our Auto Upholstery Forum. And don't forget to subscribe to our FREE newsletter!