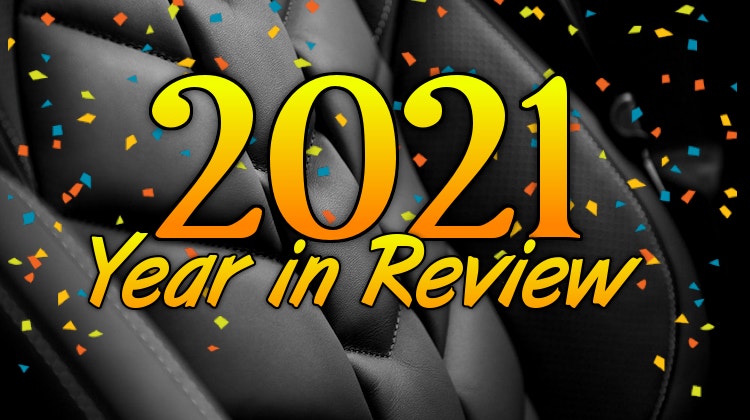 As the clock struck midnight on New Years Eve, we raised a glass and toasted to 10 amazing years with The Hog Ring.
In many ways, 2021 wasn't the comeback year we had expected. The coronavirus pandemic continued to wreak havoc on communities and businesses across the globe, and our industry was no exception.
But the situation did improve. Small businesses reopened, car shows took place and even SEMA held its annual conference in Las Vegas, Nevada — all signs of an imminent turnaround.
For our part, we did our best to keep the industry informed of all the latest news, events, projects, design trends, contests, and more. We fulfilled our promise to give you stronger, more interesting and engaging content. We partnered with our sponsors to give away tens of thousands of dollars in prizes, and welcomed new sponsors too. We also helped raise funds for trimmers in need.
Below are some of our most popular stories from each month of 2021:
JANUARY
FEBRUARY
MARCH
APRIL
MAY
JUNE
JULY
AUGUST
SEPTEMBER
OCTOBER
NOVEMBER
DECEMBER
We couldn't have done it without you…
The Hog Ring wouldn't be the large and vibrant community it is without the support of its members and sponsors. Thank you for making it a success!
You shared and commented on our articles, published pictorials in our forum, and assisted one another through difficult projects. You also provided us with great story leads and feedback that continue to help us realize our mission to strengthen the industry.
Of course, none of this would be possible without the financial support of our sponsors: Albright's Supply, Douglass Interior Products, E-Z ON Auto Tops, GAHH Automotive, Haartz Corporation, Hydes Leather, Kee Auto Top, Keyston Bros, MasterTech Expo, Miami Corporation, NC Carpet Binding & Equipment and Robbins Auto Top.
Not only are these 12 companies outstanding leaders, who provide quality products and exceptional services at competitive prices, but they also share our vision for a stronger, more unified industry. Please show your appreciation by giving them your business.
The Hog Ring has accomplished a lot in 10 years. Here's to 10 more! 🥂
Happy New Year! 🎉