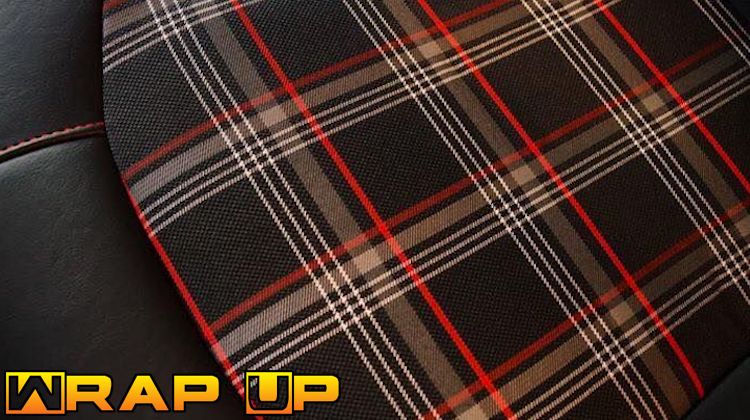 We kicked off the new year right, with upholstery tutorials, product sales, giveaways and much more. Here's a look back at January 2020.
Top Value Vinyl is on Sale at Albright's!
Throughout January, they're discounting Top Value Vinyl an additional 5% when you place an order online.
How to Bind an Isolated Hole in Carpet
Want to learn how to bind an isolated hole in a vehicle carpet? Check out this step-by-step tutorial.
Forget Sun Visors. This is the Virtual Visor
Sun visors have barely changed since the introduction of cars. But Bosch just reinvented them with its all-new Virtual Visor.
Convertible Tops in Any Color You Want!
Tired of installing black or beige convertible tops? Electron Top can make them for you in eye-catching colors.
This Song is Played Entirely on Bernina Sewing Machines
Did you know that Bernina once hired a musician to produce a "sewing machine orchestra" show?
Rolls-Royce Adds Tailgating Options for Rich Sports Fans
Even the rich like to tailgate, right? Rolls-Royce thinks so. That's why it introduced a new "viewing suite."
Meet Derek Friesen of Custom Creations
Derek is the proud owner and operator of Custom Creations, one of Canada's premier hot rod upholstery shops.
Check Out BMW's New ZeroG Lounger Seat
As if their interiors weren't comfortable enough, BMW just unveiled its all new ZeroG Lounger.
Douglass Interior Products: 2019 Recap
Douglass expanded its offerings for the auto upholstery industry and welcomed new people to the team.
The Mini Sidewalk Has Arrows on its Top
Have you seen the convertible top on the all-new Mini Sidewalk? It has arrows woven into its fabric!
Nissan's New Sound Deadening Material is a Game Changer
Nissan claims to have developed a material that not only works better than traditional sound deadeners, but also weighs less.
Alcantara Unveils Custom BMW i8 Roadster
We've all trimmed car interiors in Alcantara. But what happens when Alcantara itself trims a car in its namesake fabric?
Watch Bentley Build a Bentayga Speed
It takes just 3.8 seconds for a Bentayga Speed to reach 60 mph, but it takes 127 hours to handcraft each one.
Hydes Wants to Help You Launch a Better Website
Can your auto upholstery shop use a new, modern website? Then don't miss this opportunity from Hydes Leather.
Nominate a Trimmer to SEMA's Hall of Fame
It's about time SEMA inducts an auto trimmer into its Hall of Fame — don't you think?
Manuel's Upholstery Shop Damaged in Fire
Manuel's Upholstery Shop recently caught fire, causing significant damage to the business in Escondido, California.
Learn to Install Convertible Tops with this New Book
Installing convertible soft tops is one of the most technical aspects of our craft. Here's a guidebook to help you.
That Time Snoop Gifted Kobe Bryant a Custom Lowrider
As the tragic news of NBA legend Kobe Bryant's death settles in, let's remember a happier time.
The Winner of our Guidebook Giveaway is…
Congrats to Mike's Auto Tops and Upholstery in Mission Viejo, California, for winning our guidebook giveaway!
Naked Teen Vandalizes Upholstery Shop, Injures 3 Cops
Fresh Custom Upholstery called the police on an out-of-control teenage boy who stripped down to his underwear.
Trimmer Gene Rauch Dies at Age 86
Gene Rauch of Gene's Upholstery in Paso Robles, California, has died at age 86.
Auto Upholstery Jobs and Apprenticeships
We scoured the internet for the latest auto upholstery jobs and posted them on our jobs page.
Another Reason to Pick Leather Over Vinyl
Trying to convince a customer to choose leather over vinyl? Here's one selling point you may have overlooked.
That's not all! Visit our Facebook, Twitter and Instagram pages to see what other trimmers are up to. You can also join in the latest industry discussions by registering for our Auto Upholstery Forum. And don't forget to subscribe to our FREE newsletter!