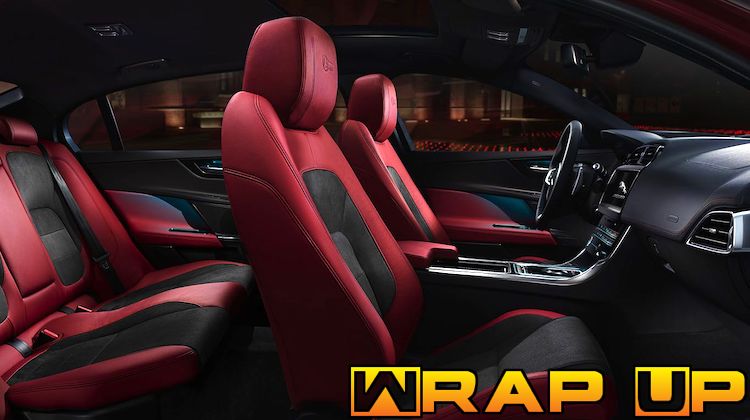 The coronavirus pandemic made it a tough month for a lot of trimmers and their respective shops. Still, we did our best to provide you with the latest news and information. Here's a look back at April 2020.
Oklahoma Shop Upholsters Cars in Dog Fur
An auto trim shop in Oklahoma has found a unique way to stand out among the competition — by offering dog fur upholstery.
Trimmer James Bailey Dies at 72
Trimmer James Bailey of Accident, Maryland, has died at age 72.
These Auto Trim Shops are Making Masks to Combat Coronavirus
Trimmers are making face masks and shields to help medical professionals on the frontlines of the fight against coronavirus.
Electron Top: 'How Would You Like to be Revealed?'
In need of some inspiration? Check out Electron Top's latest newsletter, which is full of uplifting thoughts and quotes.
Lamborghini Trimmers are Sewing Face Masks for Medics
Lamborghini just transformed its interior trim team into a production team for face masks and shields.
Impacted by Coronavirus? Apply for a Forgivable Loan
To counter the economic downturn caused by the pandemic, the US government is offering forgivable loans to small businesses.
GAHH, Robbins and E-Z ON are Supporting Shops and Local Hospitals
If your shop is still open, you can count on GAHH Automotive, Robbins Auto Top and E-Z ON Auto Tops for supplies.
SEMA Opens Nominations for 35 Under 35
Consider nominating a young, promising trimmer for SEMA's "35 Under 35."
Albright's Supply is Staying Safe and Still Accepting Orders
Auto upholstery shops working through the coronavirus pandemic can still order materials and supplies from Albright's Supply.
Trim Shop Busted for Making Knockoff Face Masks
An auto upholstery shop in the United Arab Emirates was shut down for manufacturing knockoff face masks.
Corvette C8 Knocked for Having Wavy French Seams
Corvette owners have taken to online forums to complain that the French seams on their dashboards aren't straight.
Industry Survey Finds Most Shops Still Open for Business
A survey of the aftermarket industry found that the coronavirus pandemic is hurting businesses, but most will survive.
Every Trim Shop Should Download these Soft Top Care Guides
These Haartz guides provide invaluable tips that every convertible car owner should follow to keep tops in pristine condition.
Porsche to Begin 3D Printing Seat Upholstery
Porsche intends to start 3D printing auto upholstery for its bucket seats.
Supply of Hydes Leather and Alcantara Largely Unaffected by Coronavirus
Great news for auto upholstery shops! The Italian and German warehouses that supply Hydes Leather to you are up and running!
This Shop Makes Protective Gear for Cars
While everyone is focused on making protective equipment for health care workers, this trim shop is making them for cars.
Industry Trends & NC Carpet Binding's Approach
In our 70+ years in business, we've never seen anything quite like this coronavirus pandemic.
Yes, Douglass Interior Products is Still Open!
Douglass Interior Products is working through the coronavirus pandemic to supply trim shops with everything they need to stay open.
GM's Trimmers are Sewing Medical Gowns for Hospitals
General Motors has transformed its trimming department into a production team for medical gowns.
Porsche 911 Offered with Two-Tone Interior
The Porsche 911 is turning heads with a new, limited-edition two-tone leather interior available for all trim levels.
Trimmer Delos Henry Boboa Dies at 88
Trimmer Delos "Bo" Henry Boboa of Coos Bay, Oregon, has died at age 88.
How Cars Will Help Protect Us from the Next Pandemic
The global coronavirus pandemic is forcing automakers to rethink how they design car interiors.
Why Rolls-Royce Interiors are so Great
Of all the automakers, Rolls-Royce is perhaps the most interior focused — placing quality and craftsmanship above all else.
Want to Make Face Masks? Check Out Miami Corp's PPE Guide
Miami has sourced all the materials to produce face shields, face masks, hospital gowns and emergency room curtains.
Review: We Put Luxembourg Vehicle Carpeting to the Test
Elite trim shops know that high-end custom interiors require premium carpeting. That's why many install Luxembourg carpets.
Auto Upholstery Jobs and Apprenticeships
We scoured the internet for the latest auto upholstery jobs and apprenticeships and posted them on our jobs page.
That's not all! Visit our Facebook, Twitter and Instagram pages to see what other trimmers are up to. You can also join in the latest industry discussions by registering for our Auto Upholstery Forum. And don't forget to subscribe to our FREE newsletter!