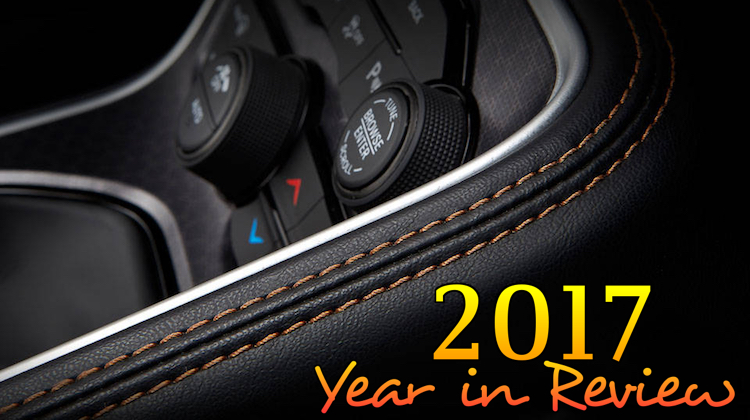 2017 was a landmark year for The Hog Ring, thanks to the thousands of professional trimmers who visited our website and our sponsors who made it all possible.
As promised, we brought you stronger, more interesting and engaging content. We covered the latest industry news, highlighted new products and services, showcased incredible talent and partnered with suppliers and manufacturers to give away awesome prizes.
That's not all! We redesigned our website, making it more user friendly and mobile responsive. We also launched a new industry forum, that's not only private, but allows for direct messaging, polls, likes and other unique features.
The response was explosive. Thousands of trimmers registered for our forum and tens of thousands more followed us on social media. Our audience grew by leaps and bounds, not just in terms of site visits, but also geography. While our primary audience remains in North America, trimmers from South America, Europe, Asia, Australia and Africa flocked to our site and joined our growing community.
Together, we strengthened the industry by networking, exchanging ideas and sharing tips and tricks — not just about the craft of auto upholstery, but also the journey of running a business.
Here's a look back at some of the highlights!
We showcased exceptional talent!
In 2017, we launched a new interview series titled "Meet the Trimmer," showcasing the skills of young and inspiring craftsmen. Featured trimmers included Stuart Foster Pagani of SFP Design, Stephen Kurzman of The Custom Stitching Co., Cameron Hayward of North Coast Custom Trim, Shane Lile of Sewn Tight Custom Interiors and Sean Scott of Inspire Automotive.
We also published articles about other auto upholstery shops that were featured in their local newspapers, including Dido Upholstery, Sithole's Upholstery, Marquarts Custom Creations, Porter Auto Trim, Lou's Auto Upholstery, Loyola Auto Interiors and Lion's Automotive Upholstery.
Of course, we showcased jaw-dropping interior builds by shops across the globe, including Customs by Vos, JNG Creations, B-Trim and Carlex Design. And continued to use our Instagram account as a "look book" to highlight talent throughout the industry.
Many folks got a chance to meet these talented craftsmen at the 2017 SEMA Show, where NC Carpet Binding & Equipment put auto upholstery front and center. The event was a massive success for our industry and the greater aftermarket.
We brought you invaluable resources!
We partnered with sponsors and friends to bring trimmers new and invaluable resources that helped with builds and made the industry easier to navigate.
The Haartz Corporation launched a "Find Your Top" database, which helps convertible top manufacturers and auto upholstery shops match OEM top fabric. The database covers every vehicle since 1982 that's topped with Haartz fabric.
Meanwhile, Albright's Supply launched its own database for OEM fabrics, covering every vehicle make and model from 2000 to 20017. The database works just like the popular Detroit Book, except it's free and online.
What's more, Hydes Leather published a guide on how to measure leather hides so that trimmers never make the mistake of over- or under-ordering again. We also partnered with Hydes to publish care guides for automotive and specialty leathers.
Of course, we also published resources of our own, including a pictorial on how to sew a double-piped French seam, and continued to build our Design Studio for trimmers to download and use illustrations. Our jobs page and all-new, private forum also proved invaluable to The Hog Ring community.
We gave away awesome prizes!
If you like giveaways, 2017 was the year for you!
We partnered with KC Tool to review and give away Knipex Twinforce Diagonal Super Cutters and Gedore Craftsman Scissors. Among our winners were Adam Logie of Finish Line Interiors, Tony Miller of Stitches Custom Auto Upholstery, Jeff Gardner of Avant-Garde Design, Eric Gordon of Everlast Auto Interiors & Tops, Jason DePinto of JDP Custom Upholstery, and Elizabeth Contreras of Salty Water Upholstery.
We also helped Albright's Supply give away a brand new Consew sewing machine to Jordan Stratton of S&S Custom. To enter the giveaway, trimmers had to complete an online survey that was used to gauge customer satisfaction and improve service. Albright's Supply also gave away a giant bucket of tools and supplies.
That's not all! Inspired by an article we wrote about a devastating fire at Wizard's Custom Interiors in Las Vegas, Nevada, NC Carpet Binding & Equipment gifted the shop a NC6 sewing machine, complete with Servo Motor and stand.
We Couldn't Have Done it Without You!
Thank you for continuing to follow The Hog Ring and encouraging other industry professionals to do the same. You shared and commented on our articles, assisted each other with projects in our forum, and provided us with great story leads and feedback that continue to help in our mission to grow and strengthen the auto upholstery industry.
Of course, none of this would be possible without the financial support of our sponsors: Albright's Supply, Electron Top, The Haartz Corporation, Hydes Leather, Kee Auto Top and NC Carpet Binding & Equipment.
Not only are these six companies outstanding leaders, who provide quality products and exceptional services at competitive prices, but they also share our vision of a stronger, more unified industry.
It's a new year and we're raising our glasses to all of you! May every single person in this community of professionals and friends find happiness and success in 2018!